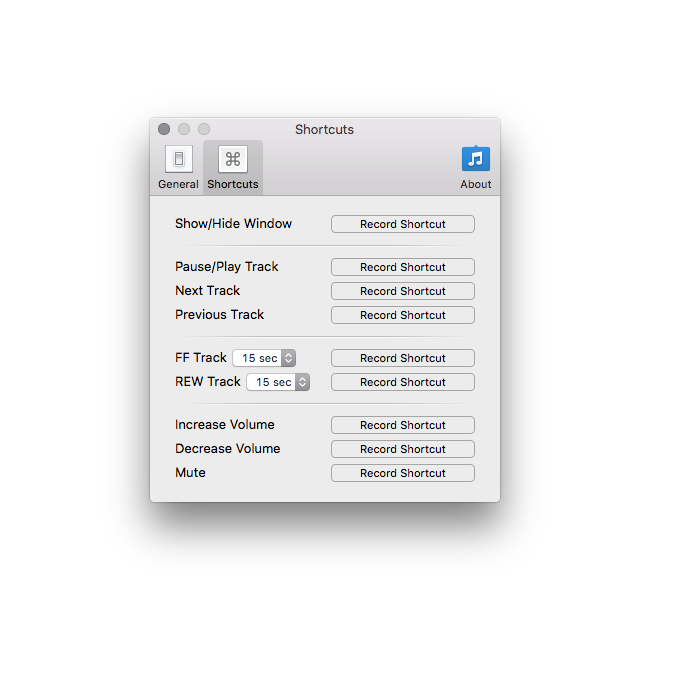 With Skiptunes for OS X it's easy to assign shortcuts for a variety of options.
Shortcut options include:
Show and Hide Window.
Pause, Play, Next and Previous Track.
Fast Forward and Rewind Track.
Increase and Decrease Volume.
Mute Volume.
These shortcut settings can be found in
Preferences > Shortcuts.
After clicking the "Record Shortcut" option, type your shortcut key and Skip Tunes will save your shortcut.
To delete your saved shortcut click the delete icon to the right of the icon.